NEWS of APCTO Club
This year at the APCTO Club session in CTO Club Nagoya, for the first time, we had live case transmission from Shanghai Zhongshan Hospital performed by our directors Ji-Yan Chen and Ge Lei. Ji-Yan tackled an extremely difficult LAD CTO where the retrograde wire went subintimal and he finally achieved successful wire crossing with IVUS guided antegrade wiring; while Ge Lei demonstrated the difficulties encountered in a tortuous proximal RCA CTO. In the future we hope to have more live cases in our sessions to demonstrate the application of the algorithm we have proposed.
Below is a picture of our chairmen and panelists in this session.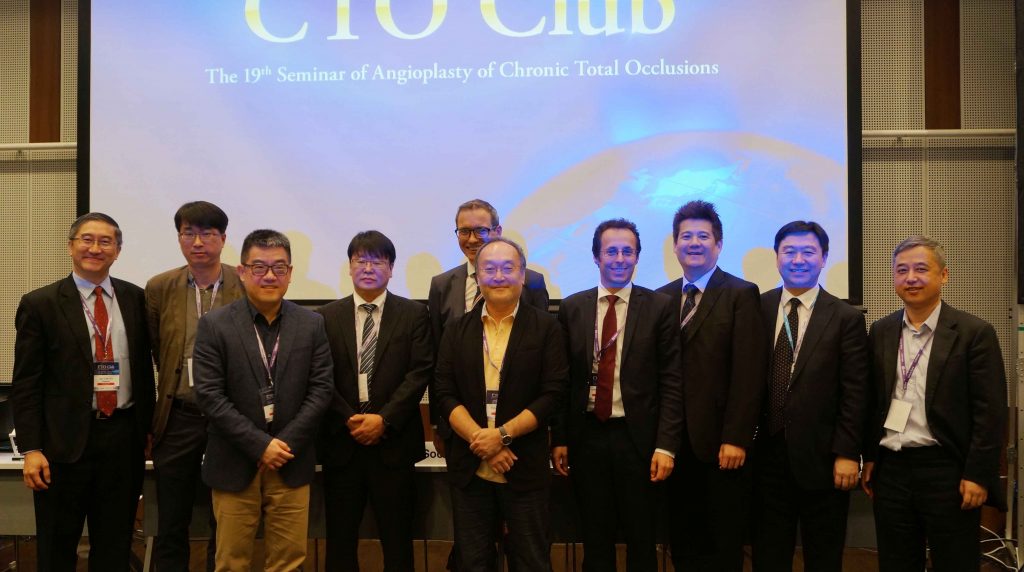 ---
The 11th ANZ CTO club meeting 2018 was held in Sidney Lo's center-  the Liverpool Hospital Australia on 7-8th June 2018 this year. Tsuchikane performed a crazy CTO case via a left brachial cutdown access to LIMA to LAD via apical channel retrograde for RCA CTO under impella support and GA. We also presented the new works from the APCTO Club group including : APCTO Club registry (presented by Sidney Lo), CTO wiring (presented by Eugene Wu), Traditional CART in APCTO algorithm (presented by Eugene Wu), reverse CART step by step (presented by Eugene Wu), which will be submitted for publication over the next year. We had a celebratory dinner after the cases with Sidney, Tsuchikane, Yajima, and Eugene.